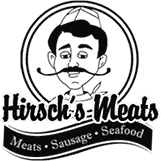 MEAT PRODUCTS HIRSCH'S MEAT MARKET PLANO
There are 5 grades of Beef. Prime is the best, then Choice, Select, Commercial and Utility.
Beef
USDA Prime Grade- Always waiting for you in our counters. Request the cut you like:
Tenderloin,
Rib-Eye,
Strips,
Top Sirloin, etc.
USDA Choice- Always plenty of cuts in the counter ready to go or as with Prime we are glad to cut to order. We have a wide variety of beef cuts readily available! Just Ask!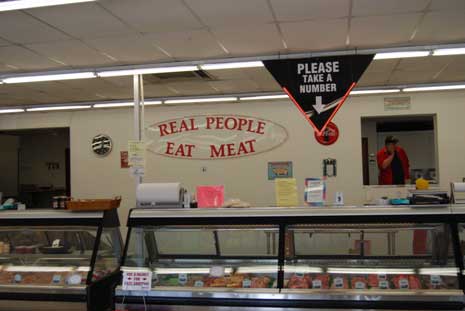 Pork 
Only Grade A fresh Iowa pork is placed in our counters. Tenderloins, baby back ribs, thick Iowa Chops, fresh ground pork, Pork cutlets, boneless pork loin roast, and cornbread stuffed chops are just a few.
Poultry 
Grade A fresh natural whole chickens, boneless and bone in breast. Also available, fresh tenders, leg quarters, stuffed breast and more. 
Lamb and Veal 
Usually available pre-frozen. Veal for scaloppini , Veal shanks for osso bucco, ground veal and chops. Lamb chops,racks and legs are always on hand. Due to the limited counter space these items do not appear in our counters and need to be requested.
More of our Plano's Meat Market Products: