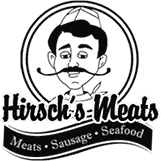 HIRSCH'S MEATS SERVICES & GAME PROCESSING
HIRSCH'S MEAT MARKET SERVICES
Game Processing
Due to Texas Department of Health restrictions, we are unable to process wild hogs or non-native Texas species. Please call them at 972/536-2224 to find out where these animals are allowed to be processed.
All wild game must be accompanied with proof of sex of the animal (head or sex organs) and proper wild game tag – NO EXCEPTIONS. For detailed rules of processing, check the Texas Parks and Wildlife outdoor manual of Official Hunting and Fishing regulations.
Due to store location, Hirsch's is not allowed to skin any animals. Therefore, all game must be completely skinned before it can be accepted.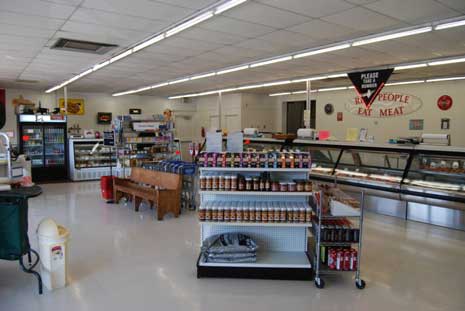 Due to the overwhelming amount of processing, our limited freezing/cooling space availability and increased holiday business, Hirsch's will not be able to accept any game after December 6, 2023 until January 2, 2024.
Once notified that game is processed and ready for pick up, Hirsch's requires you pick up within 5 operating business days (Tuesday through Saturday). After five (5) operating business days of being notified, there will be a $5.00 a day storage fee charge – NO EXCEPTIONS. Any processing not picked up after 30 days will be sold to recover processing fees.
Processing Fees
Processing includes cutting, grinding, wrapping and
freezing of one deer or similar size animal.
Reg. Processing:   $80 per animal; $20 per quarter
Elk, Moose and other large size animals:
$300.00 or $75 per quarter.
Processing Pricing Example
One deer or four quarters.

This includes removing all cuts off bones, grinding, wrapping and freezing. $80.00
Sausage making
7-1/2 lb. venison
2-1/2 lb. pork back fat/pork butt $11.25
= 10 lb. fresh sausage $30.00
7-1/2 lb. venison
2-1/2 lb. pork back fat/pork butt $11.25
= 10 lb. smoked sausage $40.00
TOTAL $172.50
Other processing charges:
Boneless meat grinding only – $1.50 per pound
Sausage making (minimum 10 lbs. per variety)
Fresh Sausage:
$2.50 lbs/raw weight bulk fresh sausage
$3.00 lbs/raw weight – patties
$3.00 lbs/raw weight – fresh links
$4.00 lbs/raw weight – smoked links
$4.50 lbs/raw weight – smoked links with cheese
Boneless Pork Shoulder or Pork Back Fat – Current Market Price
Hirsch's will add 25% pork mix to all sausage, unless otherwise requested
Beef Suet $1.50 lb.
10% discount for paying with cash!!
Hirsch's will not be responsible for weight loss due to placement of hit.  Example:  bruised and
shattered shoulders, feces, contaminated meat, etc.
STORE HOURS FOR ACCEPTING WILD GAME:
(November thru the 1st Wednesday in December.  Resuming January 2, 2024.) – See Paragraph #4
Closed Sunday
Mondays – 7am to noon, November 6th thru December 4th only
Tuesday through Friday – 10am to 5pm; Saturdays – 10am to 4pm
More of our Plano's Meat Market Products: